Family Law Attorney – Helping People Defend Against Domestic Violence
Domestic Violence In Texas: What You Need To Know
Domestic Violence, Defined
Domestic violence is a term used to describe any act of violence or abuse that occurs between family or household members. This includes any physical harm, assault, sexual assault, or threat of physical harm or assault.
Family and household members are individuals who share one of the following relationships:
current or former spouses
parents of the same child
foster child, and parent
relatives by blood, marriage, or adoption
current or former co-residents
current or former dating or romantic partners.
The most common family violence crimes include:
Domestic assault is a crime that takes place within an intimate relationship. It can be classified into three types, based on the severity of the violence: simple assault, aggravated assault, and felony domestic assault.
Domestic violence laws in Texas help family members seek safety and resolution to their abuse cases beyond just criminal penalties. This means that victims of domestic violence can get help with things like housing, employment, and education.
There are four crimes in Texas that constitute domestic violence: Domestic Assault, Aggravated Domestic Assault, Domestic Violence Impeding Breath, and Continuous Violence Against the Family.
The most common of these is Domestic Assault, which is defined as when a person intentionally, knowingly, or recklessly comes into physical contact with a family or household member which a) causes bodily injury, or b) the offender knows or should reasonably know the victim could find provocative or offensive. If convicted of this charge you could face up to 1 year in county jail and up to a $4,000 fine.
Aggravated Domestic Assault
In Texas, aggravated domestic assault is a felony punishable by 5-99 years in prison and a $10,000 fine. If the defendant commits an aggravated domestic assault with a deadly weapon and causes serious bodily injury to the victim, they are guilty of a first-degree felony and face 5-99 years of life in prison and a $10,000 fine.
Any other aggravated domestic assault constitutes a second-degree felony, subjecting the offender to 2-20 years in prison and a $10,000 fine. If a person commits an act of domestic violence that results in serious bodily injury to their partner, the offense is considered aggravated.
Continuous Violence Against The Family
Texas Penal Code Chapter 12 deals with Continuous violence against the family. The law is written broadly and can apply to any situation where there is a history of assaults or violence against a family member, even if no arrests or convictions have taken place. The penalties for this crime are two to ten years in prison and a $10,000 fine.
Rachel's Law was passed in response to the murder of Rachel Timmerman by her husband. The law allows district attorneys to pursue a charge of continuous violence against the family, even if the alleged domestic violence incidents happened in different counties. This will help to ensure that perpetrators are held accountable for their actions and that victims receive the protection they need.
Violation Of Protective Orders
A family protective order is a legal document that prohibits certain contact between the parties involved in a relationship. This type of order is often put into place to protect victims of abuse or domestic violence. Violating a family protective order is classified as a class A misdemeanor, and can carry penalties such as jail time and/or fines. If the violator has committed violence against the victim, they may be charged with a third-degree felony.
In Texas, a Family Protective Order (FPO) is an order issued by a judge to protect someone who is in danger of being abused. There are different types of FPOs, but most last for between 6 and 12 months. In order to get an FPO, you must file a petition with the court and serve notice on the person you want to protect. If you have children together with your abuser, you may also need to get their written consent before issuing an FPO.
If an abuser violates a family protective order, it can be very dangerous for the victim. The abuser may try to get the FPO lifted or canceled, so it is important to have a solid case if you need to fight the order in court. If you are subject to an FPO, take steps to protect yourself and your loved ones. This may include getting a restraining order if necessary.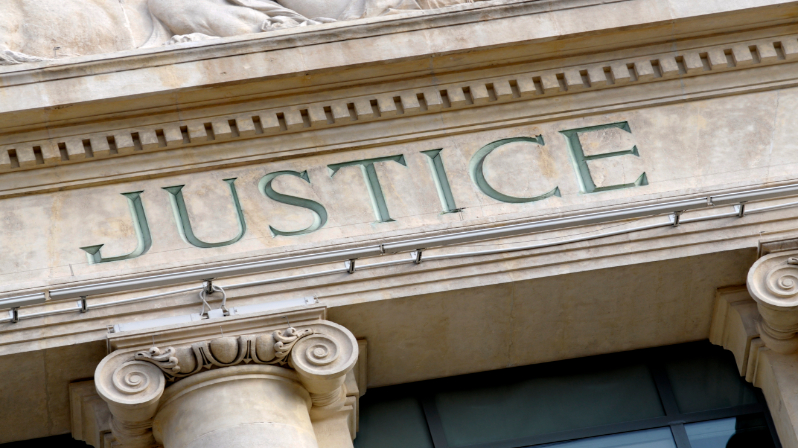 Domestic Violence Conditions For Arrests, Bail & Firearm Restrictions
Crimes involving family violence in Texas can result in harsher penalties than the same crimes committed between non-family members. This is because family violence is often seen as a particularly serious offense.
There are also specific arrest and bail policies, as well as firearm restrictions, that are in place in Texas with the goal of preventing future acts of family violence. It is important for victims of domestic violence to consider their safety and privacy when seeking help.
When an individual is arrested, law enforcement officials must remain at the scene of the incident until it can be verified that an arrest has been made and that the peace has been maintained. This process can take some time, and law enforcement must ensure that they are taking all necessary precautions to protect both themselves and those around them.
In family violence cases, bail and bond conditions may include ordering the defendant to stay away from and have no contact with the victim, requiring GPS monitoring, and prohibiting possession of firearms. After an arrest for a family violence offense involving serious bodily injury or a deadly weapon, the judge must issue an order of emergency protection.
In other family violence matters, such orders are discretionary. The officer can hold the suspect for four hours when their immediate release could possibly result in further violence.
When a defendant is out on bail, the judge may order that the defendant be held for up to 48 hours if the defendant has a history of family violence or used a weapon in the offense. If the defendant violates any condition of release, the judge can revoke bail and have the offender sit in jail until trial, plea, or dismissal of charges. The following are some conditions that a judge may impose, restrict, and/or penalize an offender for committing a family violence case: imprisonment and fines.
Firearm restrictions are imposed on individuals who have been convicted of a family violence misdemeanor. The restriction lasts for the individual's lifetime, but there are ways to have the conviction set aside or expunged.
A pardon can also restore an individual's right to possess firearms. Federal law contains similar firearm restrictions for those convicted of a family violence misdemeanor.
The Domestic Violence Court Process
When a person is accused of committing domestic violence, there are specific steps that must be followed in the criminal justice process. In general, these steps include:
Filing a criminal complaint: This is done by law enforcement when they receive a report of domestic violence. The officer will swear out an affidavit stating that they believe a crime has been committed.
Review of charges by the prosecutor: After the affidavit has been filed, the prosecutor will review the evidence to determine if enough exists to file charges against the defendant.
Arrest and detention of defendant: If the prosecutor decides to file charges, the defendant may be arrested and brought before a judge. Bail may be set at this time if required by law.
Pre-trial proceedings: This is the time when the defendant may enter a plea, and witnesses are interviewed.
Trial: If the case goes to trial, both the prosecution and defense will present their case to a jury or judge.
Defenses That May Be Used Against A Domestic Violence Charge
If you have been accused of a domestic violence assault, it is important to become educated on your legal options. There are various defenses that may be available to you, depending on the specific facts of your case.
If your domestic assault is a felony charge, your criminal defense attorney must work quickly to prepare a defense for presentation to a grand jury. A persuasive evidence packet to a grand jury could provide you the opportunity to have your case lowered or not billed by the grand jury (the equivalent of dismissal).
If you are accused of domestic violence assault, the prosecution will be required to prove that you made contact with the alleged victim in a way that physically hurt them. This can be difficult for the prosecution to prove if they do not have some objective evidence of an actual physical injury.
If you have been charged with a domestic violence crime in Texas, it is important to know that there are possible defenses that can be used. For example, affidavits of non-prosecution can be gathered in order to gain more information about the alleged victim.
If the prosecutor cannot prove all of the elements of the crime, your criminal defense attorney may be able to use this to your advantage. The Medlin Law Firm is experienced in handling domestic violence assault cases and can provide you with a free consultation.
Get Legal Assistance With A Domestic Violence Charge In Dallas, TX
Domestic violence is a serious charge in Texas and can result in harsh penalties for the accused. A conviction can impact your life in so many ways, like incarceration or probation and child custody orders. If you are facing domestic violence charges, it is important to get in touch with a local criminal defense attorney to discuss your case and find the best way to proceed.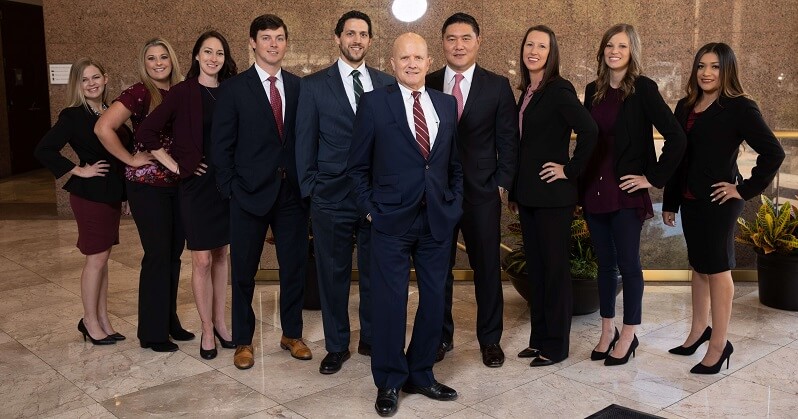 How Can The Medlin Law Firm Help You?
If you have been accused of family violence, it is important to seek legal help right away. Our attorneys are experienced in these types of cases and can help you build a defense against the accusations.
We understand what prosecutors need to build a case against you and we can take action to dismantle their case. This includes gathering evidence, contacting witnesses, and negotiating with the prosecutor. We also know how to stop them from pressing charges.
If you are facing criminal charges of domestic violence in Texas, our legal team can help. There are a number of ways that we may be able to get your charges reduced or even dismissed altogether. In some cases, we may be able to negotiate a plea agreement with the prosecutor that is more favorable for you.
We will also take steps to build a strong case in your defense and present the best possible argument in court on your behalf. Some possible defenses include self-defense, accident, or mistake on the perpetrator's part.
No one should have to suffer the consequences of a false accusation, but it happens all too often. Our legal team understands how to gather evidence and present it in a way that will prove your use of force was justified. We will work tirelessly to disprove any allegations of domestic or family violence and ensure you receive the best possible outcome in your case.
If you or a loved one has been charged with family violence in Texas, contact our experienced criminal defense attorneys today. Our team can provide legal counsel to answer any questions and help with your case.
Domestic Violence Lawyer – Personalized Legal Advice For Physical Or Mental Abuse Charges
Domestic Violence Lawyer: The Stigma On Male Victims Of Domestic Violence
&
(214) 888-4810 We cannot receive pictures via text so please send those via email or hand deliver to our office.
(214) 888-4810 No podemos recibir imágenes por mensaje de texto, así que envíelas por correo electrónico o entréguelas personalmente en nuestra oficina.