Solicitation Lawyer Fort Worth
Solicitation Charges & How To Defend Against Them
Solicitation is considered a serious crime by Fort Worth law enforcement. A conviction for solicitation could result in jail time, and the penalties may increase with each conviction. Furthermore, any solicitation of a minor—even inadvertently—can result in incarceration. If you are charged with solicitation, a Fort Worth Solicitation lawyer may be able to help you understand the charges and potential penalties you are facing and stand up for your rights both in and out of court.
Legal Definition Of Solicitation
According to Texas Penal Code §43.02(b), a person engages in solicitation if, based on or in exchange for a fee, they solicit another person in a public place to engage in sexual conduct for hire. In Fort Worth, it is possible to be guilty of solicitation even if no payment is actually made. The mere offer of payment, accompanied by a solicitation for sexual conduct in exchange, is enough to be convicted under this statute.
Subsequent Offenses
Solicitation is a Class B misdemeanor in Fort Worth, punishable up to 180 days in jail and a fine of up to $2,000. With subsequent offenses, the potential penalties for solicitation increase.
For example, a second conviction is a Class A misdemeanor rather than Class B. As such, it could lead to up to one full year in jail and a maximum fine of $4,000. A third conviction is a Class B misdemeanor as well, but a fourth solicitation charge is a state jail felony punishable by up to two years in a state jail and a fine of up to $10,000.
Solicitation Involving A Minor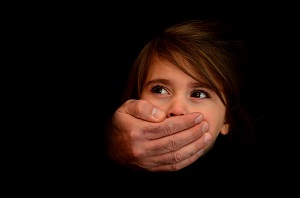 It is a felony in the second degree to commit the crime of solicitation if the person solicited is under the age of 18. It does not matter for the purposes of law whether the solicitor knew at the time they committed the act of solicitation that the person was a minor.
It is also not a valid defense for a defendant to claim that they did not know the person was a minor. A defendant can be found guilty of this crime if they falsely believed that the other person was under the age of 18, or if the person was falsely represented as being younger than 18 years old.
A second-degree felony carries a mandatory two-year minimum prison sentence and a maximum sentence of twenty years. It could also lead to fines not exceeding $10,000.
Sex Trafficking
Sex trafficking cases get more attention. This, in turn, puts law enforcement and prosecutors a lot of pressure to punish alleged perpetrators quickly and severely. The enthusiasm surrounding sex trafficking cases affects solicitation cases in several ways.
For instance, victims of sex trafficking tend to receive a lot of support from prosecutors and law enforcement for them to avoid convictions. They also get other forms of help. What's more, cases that would be classified as misdemeanor prostitution cases easily turn to federal sex trafficking indictments.
We can help in both scenarios. Victims can let seasoned solicitation lawyers like us speak for them and get their stories heard. If you are being investigated or are being accused of a sex crime, you risk being caught up in the mass hysteria associated with such cases. Law enforcement officers who are eager to punish can violate your rights while conducting investigations. Myopic prosecutors can also fight tirelessly to ensure you get the maximum penalties.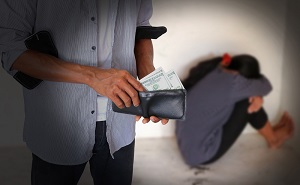 You need to protect yourself from unduly harsh penalties by hiring a seasoned solicitation lawyer immediately with experience handling sex trafficking cases. You have 5th Amendment rights that must be protected when law enforcement officers are questioning you. There's also right and wrong ways for law enforcement officials to collect evidence. A seasoned solicitation lawyer can be able to prevent illegally acquired evidence from being tabled against you. They can defend you as aggressively if not more aggressively than any myopic prosecutors tirelessly pursuing a conviction. Solicitation can qualify as first-degree felony, which attracts fines up to $10,000 and/or 5 to 99 years in jail.
Building A Defense
According to Texas Penal Code §2.01, criminal offenses, including solicitation and prostitution, must be proven beyond reasonable doubt. Solicitation convictions can't be made if it hasn't been established beyond reasonable doubt that an individual knowingly solicited sexual services from another, and compensation was offered in monetary terms or in other items.
Since there are distinct and separate showings that must be made, you just need an experienced solicitation defense lawyer to make solicitation charges go away. What's more, law enforcement tactics during arrest and lack of monetary exchange can be used to reduce charges or make the ultimate punishment/s more lenient. A defendant's actual knowledge can also be used to offer a better case outcome.
Impact Of A Conviction
Courts can impose legal sanctions following solicitation convictions. There are other consequences of a guilty verdict. The shame of solicitation-related charges alone without even considering convictions can destroy marriages, a person's professional status, community standing, and more.
While it's difficult defending a defendant's occupation, it's not impossible to retain a job or secure a new job or a promotion. The importance of seeking professional help from a Fort Worth solicitation lawyer can't, therefore, be overlooked. Anyone facing solicitation charges still has constitutional rights that must be protected.
Work With A Fort Worth Solicitation Attorney Today
A charge for solicitation can be intimidating to face, as a conviction could have repercussions on both your work and your family life. On top of that, expensive fines and even jail time may come as a result. Given all the potential consequences, there is no reason to face a solicitation charge alone.
Hiring a criminal defense attorney may put your mind slightly at ease, knowing that you are making the best decision to protect your rights and interests moving forward. If you are charged with solicitation in Fort Worth, contact a Fort Worth solicitation attorney to schedule a consultation and discuss your case.
(682) 204-4066 We cannot receive pictures via text so please send those via email or hand deliver to our office.
(682) 204-4066 No podemos recibir imágenes por mensaje de texto, así que envíelas por correo electrónico o entréguelas personalmente en nuestra oficina.