Criminal Justice Attorney In Dallas TX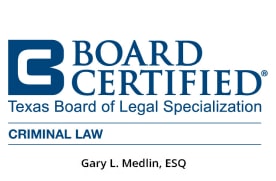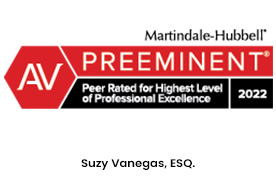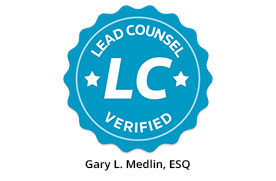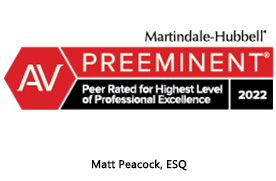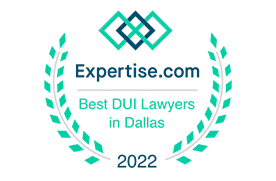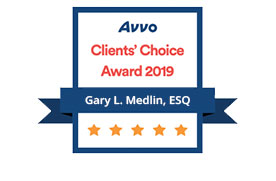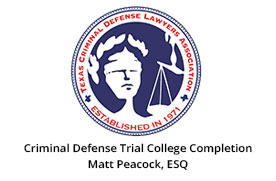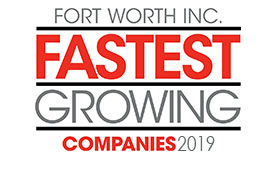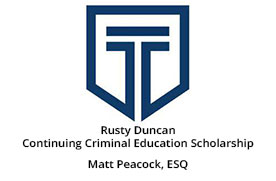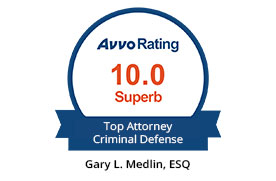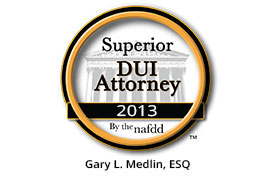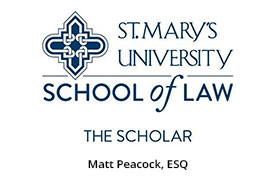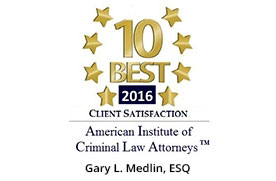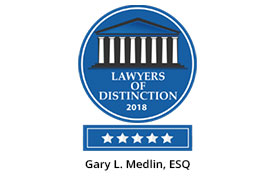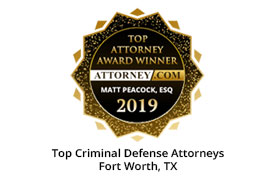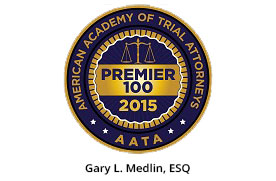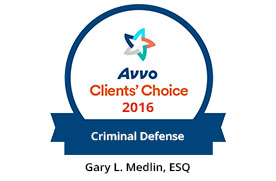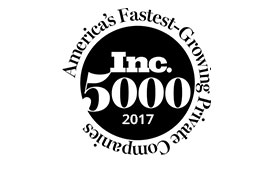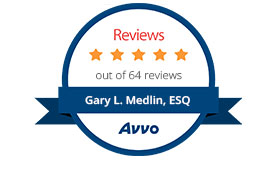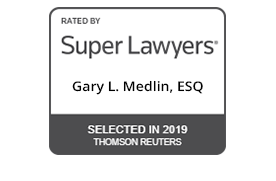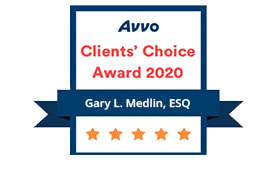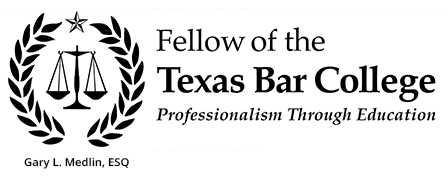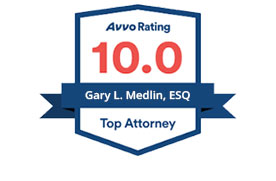 Medlin Law Firm
Case Wins &
Case Statistics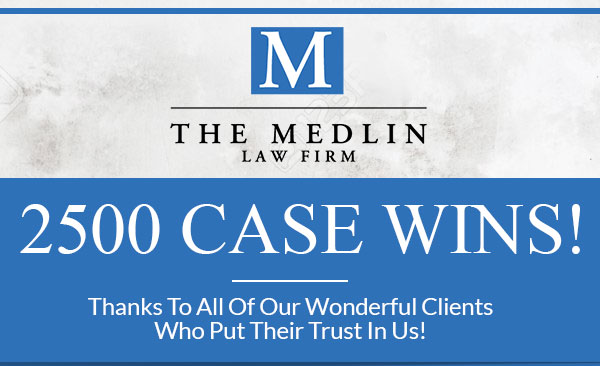 "Tarrant County District and County Clerk Records January 1992-August 2021"
View More Recent Case Results
DWI/DUI & Criminal Defense Attorney In Dallas TX - For Tarrant County & All Of Texas
Have you been arrested, investigated by law enforcement, or charged with a crime?
Are you facing DWI charges?
Do you know how to protect yourself in the face of an arrest or conviction?
What will happen if you are convicted… Do you know what to expect?
How do you choose the best Dallas criminal attorney to defend your interests?
These aren't easy questions to answer, and you may never have thought about needing a Dallas criminal defense attorney until now. We want you to know that we can help you. We are The Medlin Law Firm, and we have been defending those charged with crimes in Dallas for nearly 96 years combined. During that time, our Dallas criminal lawyers have helped thousands of people just like you facing criminal charges in Tarrant County and throughout Texas, with the benefit of an exclusive focus on criminal defense and no other type of law.
Dallas Criminal Defense Services Our Practice Areas
Over 1500 Trusted Clients
Matt Peacock and his team stood with me for the long haul to see my case got resolved.  Matt is a compassionate attorney who is easy to speak to and obtain understanding of legal matters. H...
K.J.
|
DWI - Dismissed
I was satisfied with the lawyer's courtesy and how he clearly explained everything.  I was fully kept informed  about my case and was satisfied with the promptness in returning phone cal...
Anonymus
|
Assault Bodily Injury
The Firm didn't use fear as a recruiting method and the price seemed fair.
MMS
|
Felony Possession Controlled Substance & Poss Marihuana
I had a great experience with Medlin Law Firm.  I am forever grateful for Will Gallagher and Malinda Davis for working with me. I would recommend the firm to family, friends and colleagues.
Anonymus
|
Felony Assault & Injury To Child/Elderly
I used your firm in the past and found myself needing to hire an attorney again and chose you.
G.L.
|
Deadly Conduct Discharge Firearm
You guys are the best and keep up the god work! I would definitely recommend the firm to my friends and family
S.K.
|
DWI
The representation was the best and I would recommend the firm to family, friends and colleagues.
Anonymous
|
DWI
I just want to say thank you very much to The Medlin Law Firm these last 17 months have been nerve wrecking. They held my hand every step of the way even when I was not so nice to them becau...
D.Z.
|
DWI
I would recommend (The Medlin Law Firm) because you guys were thorough and solid throughout my case I truly appreciate everything…
Anonymous
|
WEAPONS
Will and the staff were extremely professional, courteous, and competent.
Anonymous
|
DWI
Highly Awarded Law FirmWinning For Clients
Proven criminal defense in Dallas and throughout Texas The confidence that you're represented by the most qualified attorney available for your criminal defense is vital to your case. At the Medlin Law Firm, we want you to know you can trust us to act in your best interests and handle every aspects of your case with professionalism, ethics and transparency. It is in that spirit that we are proud to share a sampling of some of our success stories with you.
View All
Ver Todo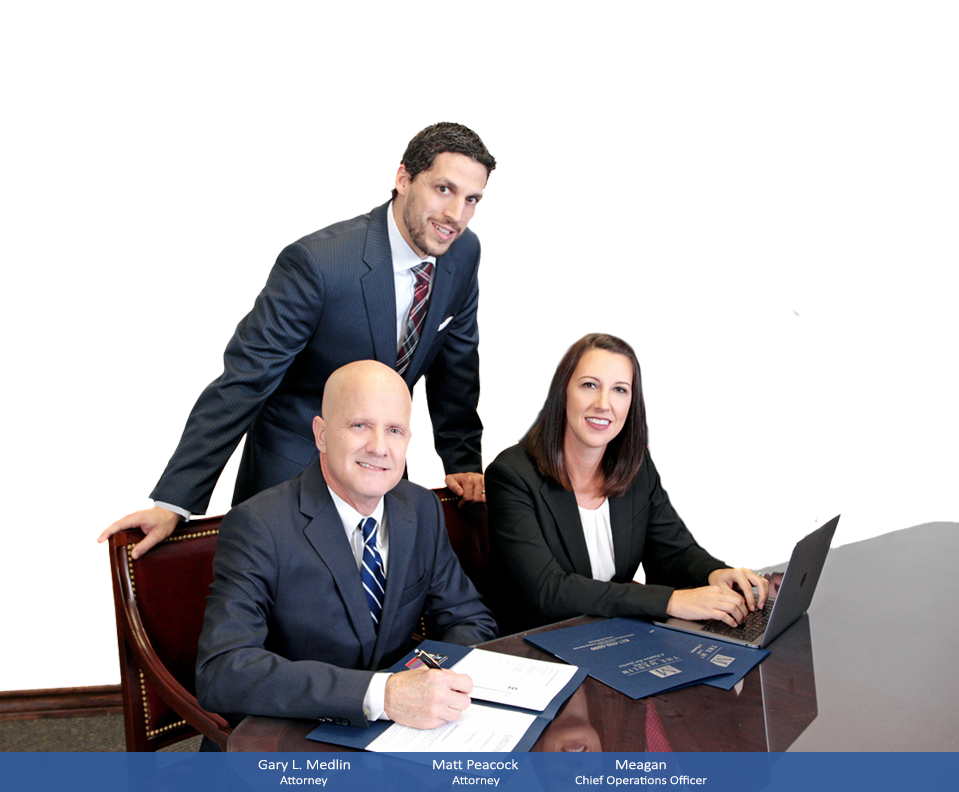 BUILDING A DEFENSE
Dealing with a criminal charge is no laughing matter, especially if your freedom is at stake. Trying to deal with such a situation on your own can be overwhelming and may sometimes have unintended consequences. If you seek out qualified legal help, however, your attorney could make sure you know exactly what is going on with your case and what will happen next. Let an experienced Fort Worth criminal lawyer help you with your case. We know how the system works, and we could advocate for you and guide you through the process each step of the way. Our seasoned Fort Worth criminal attorneys have worked with thousands of clients just like you. We know what you are going through, and that you might be scared, confused, and unsure of your rights or what to do next. A skilled and compassionate criminal lawyer could consult with you to determine your case objectives, analyze every detail of your case, and work to build a solid legal strategy that is aligned with your wishes and goals.
More About Dallas
We Speak Spanish
The Medlin Law Firm es una firma de abogados en Dallas que ofrece
servicios legales en español
. Nuestros abogados criminalistas entienden la importancia de la comunicación efectiva en la defensa legal exitosa y están comprometidos en brindar servicios en el idioma nativo de nuestros clientes. Ofrecemos servicios legales en español a la comunidad hispana de Dallas, lo que les permite comprender mejor sus derechos y opciones legales.
Leer Más
DWI And Criminal Defense Blog Recent Criminal News and Developments
Visit our blog to learn about current events and news in the world of criminal defense. We offer our take on anything ranging from famous cases to specifics about criminal law.
Texas DWI Breath Tests Can Return False Positives Whether you've personally fac...
Read More
Leer Más
Even if you've never been arrested before, being picked up in Texas for a DWI i...
Read More
Leer Más
It's Important To Have An Experienced Fort Worth DWI Lawyer On Your Side Texas ...
Read More
Leer Más
MEET Our Criminal Defense Attorneys
Whether you've been charged with a felony or misdemeanor, you don't have to let a criminal charge ruin your life. The Medlin Law Firm is the criminal defense team you can count on to defend your rights and your freedom.
In addition, we are familiar with the burden that the state is held to in order to get a conviction, and we could work to ensure they do not cut any corners. If your rights are violated in any way, your attorney could fight to hold the violator accountable. A Dallas criminal lawyer from our firm could ensure that your rights are preserved and advocate for you each step of the way. Call today to schedule a consultation and get started on your case.
WE ALSO KNOW THE FOLLOWING LANGUAGES
Spanish
Russian
Ukrainian
Honored Hero Run
At The Medlin Law Firm we care about the well-being of all of those in our community. Join us on October 21st at Trinity Park in Fort Worth as we fight to find a cure to end blood cancer by sponsoring the Honored Hero Run. The run is rated one of the best 5K's and one of the best runs for kids. To learn more about this event and how you can help us find the cure for diseases like leukemia and lymphoma visit our Honored Hero Run page.
---
TSA Security Reform Scholarship
The Medlin Law Firm is proud to announce the TSA Security Reform Scholarship. Write about whether you believe TSA security is too strict or too loose in discipline and why. The deadline to apply for the TSA Security Reform Scholarship is April 30, 2019. For more details on how to apply, please visit our scholarship page.
Check out Our Areas Served Page, to see where we frequently fight crime.
OurE-book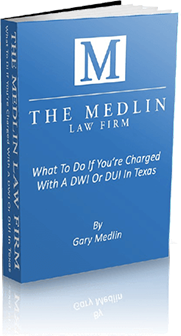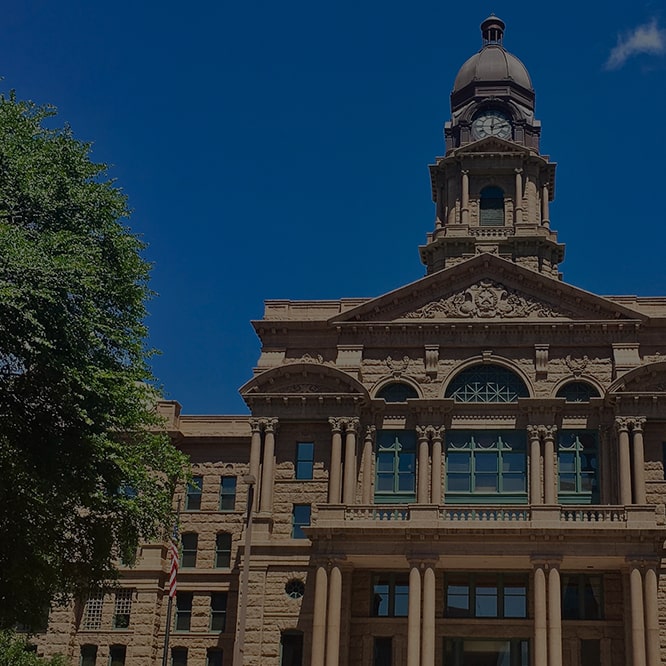 Everything About Dallas, TX
Fort Worth is often overshadowed by its larger neighbor Dallas, Texas. The TV show "Dallas" made the city world-famous, though it is based on the real-life location of South Fork Ranch 25 miles north of Dallas. The Dallas Cowboys are a national team, though their stadium is located in the Fort Worth suburb of Arlington, Texas. But how does Dallas differ from Fort Worth aside from having name recognition?
Population
The population of Dallas is 1.3 million. Fort Worth is significantly smaller. It is home to around 900,000 people. For comparison, the entire Dallas-Fort Worth metro area is home to roughly 7.5 million people.
Size
Fort Worth covers 355 square miles. Dallas is barely any bigger; it covers 383 square miles. This gives Fort Worth a significantly lower population density. The real density in Dallas is even greater because there are large areas like the Trinity River Forest and Dallas Love Field that don't allow for new construction. This gives Fort Worth an edge over Dallas because infill development could allow Fort Worth's population to grow.
Development Patterns
Downtown Dallas and south Dallas are the oldest neighborhoods in the city. For example, Reunion Tower is named after a French colony that was founded there in the 1850s. Dallas expanded north along I-75 as soon as it was built. Then it surrounded University Park and Highland Park before continuing growth through annexation. Far North Dallas stretches from Loop 635 to the George Bush Tollway. It is mostly contained within the Dallas North Tollway and Highway 75. Then you hit established suburbs like Plano and Frisco.
Fort Worth didn't aggressively expand north until after the development of Alliance Airport. The cargo-only airport north of Fort Worth became a shipping hub, and that in turn led to an influx of manufacturers and residential construction. That has occurred in the past twenty years.
Development around Dallas-Fort Worth Airport is still going on. That's understandable given that the airport was originally built on empty farmland equidistant between the two cities.
Economics
The top industries in Dallas are technology, financial services and defense. The Texas Instruments plant that invented the microchip is located in Dallas, and there are a number of microchip wafer fabrication plants in north Dallas. Telecom company AT&T is headquartered in Dallas. McKesson is a healthcare IT and medical supply distributor. They are headquartered in the DFW area.
The presence of several large airports affects the area's economy. The headquarters of Southwest Airlines is in Dallas, while the headquarters of American Airlines' parent company is in Fort Worth. CBRE Group is one of the largest commercial real estate services firms in the country. Its headquarters are in Dallas.
Fort Worth's economy is more closely tied to oil and gas. Exxon Mobile's headquarters are in Irving. However, Energy Transfer Equity, a top 100 company, is based in Dallas, as is petroleum refiner HollyFrontier Corporation. Smaller energy firms fill the suburbs. This includes Pioneer Natural Resources, Fluor Corporation and Vistra Energy.
Defense is another major player in the Fort Worth economy. This is mostly due to the large Lockheed Martin factories in Fort Worth and the Naval Air Station Fort Worth Joint Reserve Base. But there are major defense contractors like Raytheon in the Dallas area.
In both cities, health and education are major employers. Texas Health Resources is located in Fort Worth and runs several hospitals. But Dallas has several major hospitals in downtown including world-class children's hospitals. The Dallas and Fort Worth School districts both employ more than ten thousand people. And the DFW area has a number of universities. The University of Texas Arlington campus is closer to Fort Worth than Dallas, but the University of North Texas is just north of Dallas. There are a dozen smaller colleges in the Dallas-Fort Worth area. Then there are quirks such as the Texas A&M law school is located in Fort Worth.
Culture
Dallas and Fort Worth both have ballets and symphony centers. Fort Worth is notable for having a science and history museum, modern art museum, American art museum, and the Kimbell Art Museum that has works that don't fall into any of those categories. Fort Worth is also home to the National Cowgirl Museum and Sid Richardson Museum. This showcases Fort Worth's Western heritage.
Dallas has its own museum of art. Ross Perot founded the Perot Museum of Nature and Science. Dallas has a holocaust museum and the Sixth Floor Museum at Dealy Plaza to memorialize where JFK was killed. The Frontiers of Flight Museum is located in Dallas. The CR Smith Museum documents this history of American Airlines; that's located in Fort Worth.
Dallas, TX Nearby Cities
Point Of Interest Near Dallas, TX
Neighborhoods Near Dallas, TX
Entendemos que enfrentar un proceso legal puede ser una experiencia abrumadora, especialmente si no se habla inglés con fluidez. Por esta razón, nuestros abogados criminalistas tienen una amplia experiencia en representar a miembros de la comunidad hispana en casos criminales. Nuestra misión es ayudarlo a navegar el sistema legal de manera efectiva y exitosa.
Si ha sido acusado de un delito en Dallas, no dude en ponerse en contacto con nosotros para obtener una evaluación gratuita de su caso. Nuestros abogados criminalistas pueden ayudarlo a comprender sus derechos y opciones legales y trabajar con usted para encontrar la mejor estrategia de defensa para su situación particular.
En The Medlin Law Firm, nos enorgullecemos de ofrecer servicios legales a la comunidad hispana de Dallas. Si está buscando un abogado criminal en Dallas que hable español, no busque más. Nuestros abogados criminalistas están disponibles para ayudarlo y luchar por sus derechos. Contáctenos hoy para programar su evaluación de caso gratuita y obtener la ayuda que necesita.