Woman Sues Austin, Claiming Excessive force in DWI Arrest
A woman from Austin in Texas who beat a DWI charge more than a year ago filed a legal action that accuses police of using excessive force during her 2013 arrest.
A jury in federal court ruled against Caroline Callaway, 26. She claimed Austin police and Travis County jail employees used excessive force to take a sample of her blood following a DWI arrest in 2013.
A report in My Statesman said Callaway asked a jury in federal civil court to award her an undisclosed amount of money for costs related to what she claimed was a violent DWI arrest.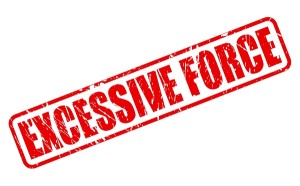 Callaway said she had to undergo two elbow surgeries because a police officer jerked her arms while she was cuffed. She unsuccessfully sought additional damages for mental health anguish, claiming an officer put her in a choke hold, restricting her breathing. She accused the officer of covering her face with a mask and said he now suffers from post-traumatic stress disorder (PTSD).
She told the court she feared she was dying during the traffic stop.
The city of Austin was the defendant in the lawsuit along as well as Adam Johnson and Patrick Oborski of the Austin Police Department. Travis County was also a defendant because the alleged incident happened occurred at the county jail.
Callaway said money was not the primary motivation for the lawsuit. "I don't want this to happen to anyone ever again," she said.
The Statesman report stated Callaway was taking classes at the University of Texas at the time of the arrest. She was acquitted of a DWI charge by a jury in April 2015. Her blood-alcohol level was 0.137, well above the legal limit of 0.08. Her attorney claimed that her blood sample may have been contaminated because officers did not seal the tubes.
As a Tarrant County criminal DWI lawyer, Gary Medlin sees many cases of inconsistencies with evidence and allegation that officers behaved improperly during DWI arrests.
These flaws in DWI arrests can and do lead to acquittals or the dismissal of cases. As a DWI defense attorney with more than 32 years of experience, he is uniquely qualified to discover if correct police protocols and procedures were used in your arrest.
As well as cases in which arrests failed to follow legal guidelines, there are cases of false arrests in which a defendant was wrongfully imprisoned.
If you have been arrested for a DWI, it's important to hire a highly experienced criminal defense lawyer. Call the Medlin Law Firm at (682) 204-4066.