Report Questions Texas' Death Penalty Appeals Process
A recent report has slammed Texas' death penalty appeals process, warning it suffers from flaws that could lead to innocent people being executed.
The research by the Texas Defender Service, a nonprofit, highlights instances in which attorneys failed to visit condemned clients in prison, missed deadlines for filing and even skipped court hearings because they were busy with other clients, the Houston Chronicle reported.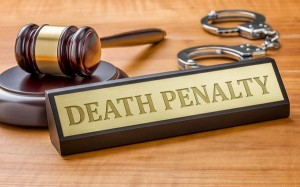 The organization is a staunch critic of Texas' willingness to use the death penalty. It called the legal deficiencies in the death penalty appeals process "multiple and severe."
The report looked into direct appeals. These are appeals that start immediately after a conviction and include trial errors and other mistakes that can be examined pre-execution.
The study was titled Lethally Deficient and published in September. It looked again at all 84 capital direct appeals that came before the Texas Court of Criminal Appeals from 2009 to 2015.
Kathryn Kase, executive director of the Texas Defender Service, was critical of the quality of legal representation afforded to death row prisoners. She said.
"Because Texas uses the death penalty so much, that makes this report extra ugly. These findings are about as bad as you can get."
If you are condemned to death row, you may not be able to afford a lawyer. Usually, attorneys are appointed by local judges, who often award cases to friends or attorneys who are willing to take on the case.
Recommended Changes in the Death Penalty Appeals Process
1 The report recommends the creation of a state office to oversee death penalty appeals.
2 Two lawyers rather than one would be appointed to each appeal;
3 The system would be reformed to add minimum standards and better compensation for attorneys to improve the standard of representation.
The Chronicle report said the findings are likely to be discussed when the Texas legislature begins its next session in January. Already use of the death penalty is waning as life without parole becomes a more popular alternative. The issues with the death penalty appeals process could further undermine the ultimate sanction.
The findings of Lethally Deficient are alarming, although not entirely unexpected.
At the Medlin Law Firm, we provide vigorous representation for those charged with the most serious offenses in and around Fort Worth. Call us at (682) 204-4066.