Posting Bail for Someone Arrested for a DWI
After you are arrested for driving while intoxicated in Texas and jailed the first thing you will have on your mind is how to get out of the cell. You will suddenly want to know a lot more about posting bail.
Posting bail may sound like a baffling process at first but it's actually very straightforward.
After a positive test or a refusal to take one, the defendant will face an initial court appearance before a magistrate. The defendant must appear before the magistrate within 48 hours of his or her arrest. The magistrate will inform the arrestee of his or her rights, the charges brought and review the probable cause for the arrest.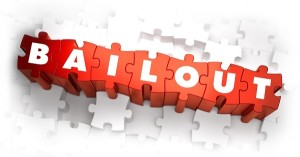 After the finding of probable cause, which occurs in most cases, a bail amount will usually be set.
If you are a first or a second offense DWI offender, you will likely be granted bail. You may be denied it, or face a very high bail amount if you are a multiple offenders, caused a serious accident, face a string of charges, or are already on bail for another offense.
Questions and answers about bail are provided on Tarrant County's website.
What is Bail in Texas?
A bail bond is security. It is posted to provide an incentive to the defendant to attend all court appearances.
Any consideration related to granting bail must balance the safety of the community with the rights of the defendant.
You can take out a surety bond or post cash bail.
When a surety bond is taken out, an agent guarantees the bond will be paid in the event of the defendant not showing up to a court appearance. The agent's guarantee is made by pledging property or through a surety company. Bail bondsmen are used by many defendants. The defendant is charged a premium for the service.
Defendants usually face additional rules. Typically, they will be required to appear in person at the bail bondsman's office soon after being released from jail. There may also be a requirement to check-in at least once a week with their bondsman until their court appearance.
In other cases, the defendant or his or her family may pay the bail in the form of cash. The money is held by the court until the defendant appears at all scheduled appearances and the case is over. This is also a strong incentive to appear at court hearings because failure to appear will mean the cash won't be returned.
The Medlin Law Firm can advise you on posting bail. We are well aware of the many stresses you will face after a DWI/DUI arrest and want to help you. Call us today at (682) 204-4066.