Former Nurse from Fort Worth is Sentenced to 20 Years in Jail for Fatal DWI Crash
The devastating impact drunk driving can have on the lives of perpetrators and other drivers alike was illustrated recently in Fort Worth when a mother who killed a young reservist was sentenced to 20 years in prison.
Beth Branum of Granbury, a former nurse, was convicted of intoxication manslaughter. Two years ago, she went out for a night on the town and caused a wreck that killed the 20-year-old. The jury recommended a maximum sentence, reported the Star-Telegram.
Branum is a mother of three. The jury found that her vehicle was a deadly weapon. She will have to serve at least half of her sentence before she becomes eligible for parole.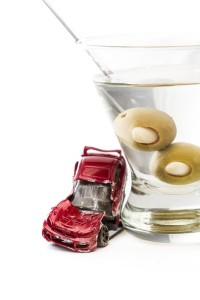 The report said she has been incarcerated since February 2015. Two of her three children aged 4 to 11 live with their father in Missouri and a third lives with relatives in northern Texas.
Prosecutors said the former trauma nurse was speeding at the time of the wreck and blew through a red light in Euless in March 2014. She struck a car driven by Brandon Bennett, a 20-year-old Texas Army National Guard reservist.
Two major factors resulted in the tough sentence. Branum was reported to be traveling at about 60 mph in a 35 mph speed limit area. Her blood/alcohol content was over 0.095 percent when tested – above the legal limit of 0.08.
The Star-Telegram reported Branum's first trial resulted in a mistrial. A juror told the judge he knew Bennett and his family.
Prosecutors said a number of other factors went against Branum's arguments for probation.
Ashley Yager, a Tarrant County employee, told the court that the former nurse tampered with her alcohol sensor at least three times in 2014 and 2015 while she was on bail. This was a violation of her bail conditions and it was revoked.
In 2004, Branum was placed on deferred-adjudication probation following a misdemeanor conviction for possession of marijuana. She racked up 10 misdemeanor traffic citations between June 2009 and September 2013 including speeding.
Fatal DWI Crashes Require Powerful Criminal Defense
If you have been charged with causing a death while driving under the influence, you will likely be facing a long stretch behind bars.
These cases are emotionally charged. A jury will often hear testimony from distraught relatives of the deceased. You should hire powerful Fort Worth DWI defense to mount a vigorous case on your behalf.