Five Things You Should Do If You Are Charged with DWI in Texas
If you are charged with a DWI in Texas it's understandable to panic. A drunk driving conviction can derail your life and your career. It's important to take a measured response. Follow these five steps to protect yourself.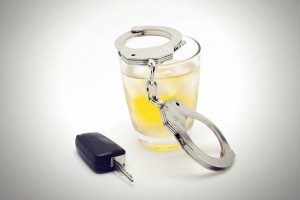 1 Write Down Everything and Gather Evidence
The small details can be the difference between a conviction and an acquittal in any criminal case. If a police officer takes sloppy notes and yours are detailed, it could help your case. Write down everything you remember about your DUI stop. It may help to take photographs in some cases. If a police officer is acting in an abusive and inappropriate way, video evidence can be important. Otherwise it's your word against an officer's. However, you should be discrete and not act in a threatening way toward a police officer.
Here are some of the things you should write down.
1 – Where you were stopped at and at what time of day or night;
2 – What reason the officer gave for your stop;
3 – Did the officer give you a test? What kind of test?
4 – Were you given any other tests?
5 – What did you tell the officer about what you were eating or drinking?
2 Request a Court Hearing Related to Your License
You should request a court hearing related to the retention of your license. A legal hearing is often the best way to retain your license. It will ensure you and your lawyer have copies of the evidence police officers have filed against you to help make your case.
3 Establish the Subsequent Status of Your Driving License
In some DWI cases, you will have your license suspended or even revoked for a certain amount of time. You will usually lose your license for three months to a year.
At the end of the suspension, you must begin the process of getting your license reinstated. Aim to start this process at least a month before the suspension is set to end.
The often-arduous process of reinstating your license should start at your local Department of Public Safety. You should get an SR-22 form that shows you have legitimate insurance and pay any fines needed to get your license reinstated.
4 Hire an experienced Texas DWI Defense Lawyer
Some people who are charged with a DWI panic. There can be a tendency to plead guilty and want to get the whole thing over with. Some defendants don't even hire a lawyer. This can be a serious mistake. The police officer who pulled you over may have made an error. You could be missing a way to beat the charge. DWI defense is a very complicated area of the law and it makes sense to hire a Fort Worth DWI lawyer with a long track record in these cases.
5 Pay off Any Dues
If you are convicted of a DWI, your next concern is paying off court costs. Your conviction will leave you with fines as well as possible punishments such as probation that could cost you money. Your insurance premiums may go up and you may be hit with driver surcharges.
These are all areas you need to address before you get back on the road again.
Talk to the Medlin Law Firm for aggressive DWI/DUI defense in Fort Worth and the surrounding area. You can read more about our attorney here. Call (682) 204-4066.