Fort Worth Volume Dealer Lawyer
Individuals accused of—or charged with—dealing large volumes of drugs or other illicit substances often have many questions about their situation, and they may be wondering what could happen next or whether they need a lawyer. If you also have similar questions, consider getting in touch with a Fort Worth volume dealer lawyer who could sit down with you and explain your situation.
After getting a good understanding of your charges, an attorney could then plan out a response to any drug-related charges you may be facing, including any charges involving volume drug dealing. A capable drug lawyer could also defend you in court against such accusations should the need arise.
Regulations For Drug Distribution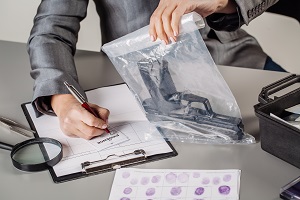 Although the state of Texas has several statutes relating to the dealing or distribution of drugs, all of them generally prohibit the conscious delivery of any controlled substance. Texas law also forbids the possession of any controlled substance with intent to deliver or distribute that substance.
Texas Health and Safety Code §§481.112-114 set forth different potential criminal punishments for volume dealing of drugs, depending on the specific drug being distributed. The dealing of large volumes of a controlled substance is generally punishable as a felony, and the maximum potential punishment for dealing large amounts of a controlled substance may involve an extended jail term and a substantial fine.
Specific Fort Worth Laws Relating to Marijuana
The state of Texas has separate provisions outside of those previously listed on the dealing and distribution of marijuana. Specifically, T.H.S.C. §481.120 states that an individual convicted of knowingly or intentionally dealing a large amount of marijuana may be guilty of a felony. For example, a first-degree felony charge may be levied against a person believed to be dealing between 50 and 2,000 pounds of marijuana in Fort Worth.
Common Penalties for Volume Dealing Charges
Any person convicted of dealing 400 grams or more of a substance in penalty group 1 may face a jail term of 15 years or more, as well as a fine of up to $250,000. Any person who is accused of any criminal charge involving the distribution of large quantities of illicit substances could benefit from legal assistance from a Fort Worth volume dealer lawyer.
Types of Controlled Substances and Penalty Groups
As referenced above, courts in Fort Worth assign different penalties for the distribution of different types of controlled substances. The Texas Health and Safety Code defines six penalty groups, which include the following types of illicit substances:
Opioids, such as morphine, and cocaine, categorized as penalty group 1
Lysergic acid diethylamide, or LSD, categorized as penalty group 1-A
Different types of hallucinogens, categorized as penalty group 2 under
Various synthetic drugs, categorized as penalty group 2-A under
Various barbiturates and narcotics, categorized as penalty group 3
Different compounds containing narcotics, categorized as penalty group 4 under
Each penalty group lists many different drugs, chemicals, and other compounds. Individuals who need more information on the different types of controlled substances in each penalty group may wish to contact a volume dealer lawyer in Fort Worth.
Benefit of Discussing Narcotic Charges with an Attorney
If you are facing charges for any crime involving the dealing of drugs in Fort Worth, Texas, especially if that charge involves the distribution of large amounts of drugs, do not hesitate to contact a Fort Worth volume dealer lawyer for help. Seasoned attorneys know about Texas drug laws and may be able to use that experience to assist you in your case. Above all, an attorney could help you recognize that your legal rights are important, regardless of any drug-related accusations against you.
(682) 204-4066 We cannot receive pictures via text so please send those via email or hand deliver to our office.
(682) 204-4066 No podemos recibir imágenes por mensaje de texto, así que envíelas por correo electrónico o entréguelas personalmente en nuestra oficina.