Building a Defense For Fort Worth Assault Charges
Convictions for assault charges can carry harsh prison terms and other serious penalties, but there are many effective defenses we can use to defend the charges or lessen the punishment.
There are two sides to every story, especially in assaults. In Texas, assault carries severe penalties and consequences that may include imprisonment, sizable fines, probation or parole, liability for victim's pain and suffering or medical expenses and lost wages, court-ordered anger management classes, loss of rights to possess weapons or firearms, and more. If you are accused of assault, aggravated assault, domestic violence, homicide or any other act of violence, you need a Fort Worth assault defense attorney skilled at driving holes in the prosecution's case and revealing the other side of the story.
Importance of Speaking With An Attorney
It is important that you talk to an attorney before making any statements to police. Once we at the Medlin Law Firm know the allegations against you, the nature of the evidence, and the potential penalties, we can challenge the charges or work to have the penalties reduced on such charges as:
Assault
Aggravated assault (serious bodily harm or use of a weapon)
Domestic violence
Murder or capital murder
Homicide
Sexual assault
Aggravated sexual assault
Injury to a child, elderly individual, or disabled person
Abandoning or endangering a child
Deadly conduct
Terroristic threat
Types of Assault We Can Help With
Domestic Violence
Domestic violence is a serious matter that tears apart the fabric of the family. We fully recognize the domestic issues that surround spousal abuse and child abuse. We also know how isolated incidents can be blown out of proportion. Accordingly, we provide domestic assault defense that is both respectful and aggressive.
Defense of Aggravated Assault
If you were charged with an assault crime that caused serious bodily harm or involved the use of a weapon, the offense becomes classified as a felony aggravated assault.
Many factors come into play, such as whether you have prior convictions and the brutality of the crime. You may be subject to 2 to 20 years in Texas prison, or fined up to $10,000, or both if you are convicted. This is one more reason not to take chances with an inexperienced assault defense lawyer or public defender.
Download Our Guide On Assault & Domestic Violence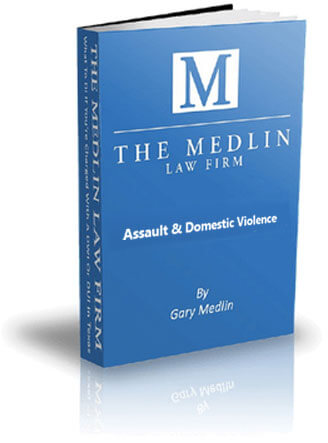 (682) 204-4066 We cannot receive pictures via text so please send those via email or hand deliver to our office.