Possession Of Marijuana In TX
Oregon made the news for voting in November 2020 to decriminalize LSD, cocaine, and LSD. They legalized the use of cannabis and its cultivation in 2014. They had decriminalized possession of small amounts of cannabis in 1973. This led to the decriminalization of cannabis in nearly a dozen states by 2020. Cannabis became fully legal on the entire West Coast by 2020 as well as in states like Colorado and Illinois. That was a follow-on to medical marijuana laws that are still in effect in a number of states. But what about Texas?
Marijuana Allowed In TX
Possession of marijuana is not really legal, so in most cases, you might have trouble with the law. The state only allows for the medicinal use of low-THC cannabis products. A 2015 law allows you to use products with 0.3 percent THC without a prescription and 0.5 percent THC with a doctor's prescription.
Medical Exemption For Marijuana
You can't get a prescription to smoke a joint because you say you have anxiety or a doctor diagnosed you as only having six months to live like some other states. The only CBD-based medical treatment authorized in Texas is the drug Epidiolex. That is FDA-approved to treat two rare types of epilepsy. And like other prescription drugs, you can only get it if you have a prescription for that medication. Many CBD sellers are getting into trouble for saying CBD oil treats a wide range of health conditions.
Does Texas allow you to use CBD?
If the THC count is below the legal threshold, the answer is yes. It doesn't really matter how it is used. That's why you can find CBD oil mixed into topical creams and mixed into smoothies. It is available in massage lotions and coffees.
Be very careful about buying vaping liquids that contain CBD. Low levels may be legal in vaping pens if you're of legal age, but it is easy to get a too concentrated dose. On the other hand, young adults can be arrested for vaping if they're under the age of 21. And you can be arrested for drug possession if they think you're smoking cannabis with a vaping pen.
Texas fully legalized hemp in 2019 to bring the state into line with a 2018 federal law that legalized hemp but made cannabis illegal. The law did not make cannabis legal. However, it legalized everything from hemp grown to make rope to hemp-derived products like CBD oil. Help was legalized because it contains only traces of THC, whereas marijuana contains relatively heavy doses.
Interestingly, the legalization of hemp and hemp products that don't contain more than a third of a percent of THC led to many low level drug cases being dropped. Possessing cannabis brownies or THC in a vaping pen was still a crime, but the tests to distinguish between legal and illegal products were questionable. Prosecutors chose to drop many cases rather than fight the matter. Furthermore, circumstantial evidence like smelling marijuana is no longer a legal basis for entering the premises or arresting people. After all, they could say it was the legal hemp product, instead. This change resulted in a significant drop in new, low-level drug cases related to cannabis.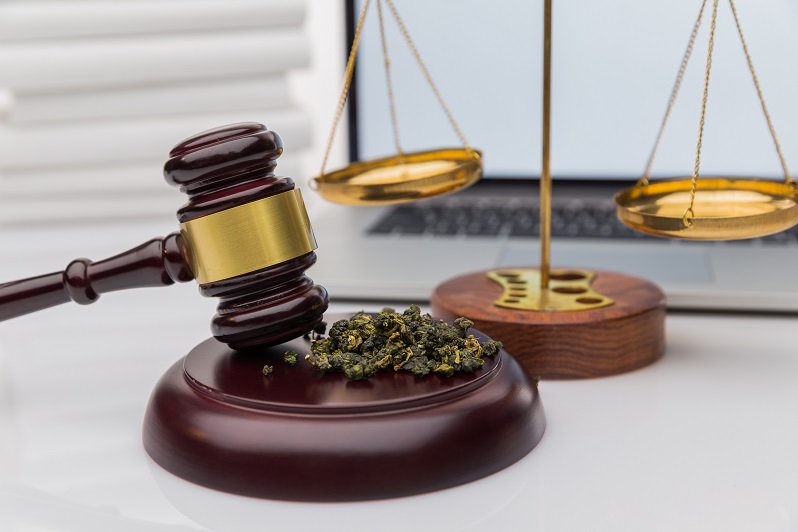 Recommended: Could You Be Expelled Due To A Drug Conviction?
&
More About Us
(682) 204-4066 We cannot receive pictures via text so please send those via email or hand deliver to our office.
(682) 204-4066 No podemos recibir imágenes por mensaje de texto, así que envíelas por correo electrónico o entréguelas personalmente en nuestra oficina.