Acquitted: Drug Delivery Charge of Over 100 Pounds of Marijuana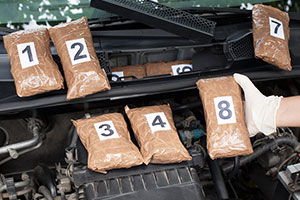 The client had delivered over 100 pounds of marijuana to an undercover officer and had prior drug arrests and probations and was looking at a possible long prison sentence for delivering drugs – potentially a life sentence. We had demanded, prior to the trial, disclosure of any confidential informants or snitches used by the police and any deals, promises of leniency or grants of immunity given to such persons. The prosecutors represented to the court that no CI's nor snitches had been used by the police.
At the trial for the client's marijuana delivery charge, when it became apparent that the undercover officer had indeed used a confidential informant, we immediately objected to any evidence that was the result of information obtained through the use of the CI, for the failure of the prosecution to abide by the court's order to disclose such information of the use of a CI or deals given a CI for their snitching. The court sustained our objection. When the state did not have sufficient information about the marijuana delivery independent of that gained through the informant, the court granted our motion for an instructed verdict of not guilty and our client was acquitted and walked out of the courtroom with us.
Preparation and proper pretrial motions by experienced Fort Worth drug manufacturing and delivery lawyers win cases.