The Penalties for Drugged Driving in Texas
When a motorist is arrested for drugged driving in Texas, the offense is considerably more complex than a DWI involving alcohol.
Texas' drugged driving law can be found in Texas Penal Code Section 49.01.
It's an offense under the code for the driver of a vehicle to operate it while he or she is intoxicated.
Drivers who are intoxicated lack mental or physical control due to the influence of a drug or other substance. It could be a combination of alcohol or drugs.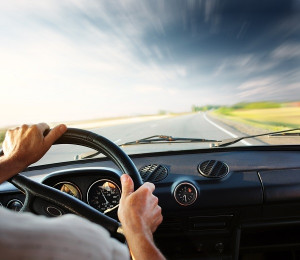 Drugged driving is different from drunk driving. There's no fixed amount of drugs in the blood system that determines a conviction. If a driver has been consuming alcohol the prohibited blood/alcohol concentration (BAC) is 0.08 percent.
Whether a driver is impaired due to a drug is determined on a case-by-case basis and at the discretion of the prosecutor.
In other words, drugged driving prosecutions can be a lot more arbitrary than those for alcohol.
Drugged Driving Enforcement Raises Serious Issues
According to Texas District & County Attorneys Association, there are many difficulties in bringing these cases and police officers are often not familiar with the signs of drugged driving.
A number of myths surround the process such as the idea that medical staff will automatically take a blood sample if they suspect impaired driving.
Another myth is the notion that the presence of drugs means a driver is automatically impaired. The association states that there is little scientific support to equate certain drug dosing levels with impairment.
Alcohol is the only substance for which there is a scientific basis for determining impairment.
Which Drugs Are Prohibited
Texas's drugged driving law concerns the prohibition of "a controlled substance, a drug, or a dangerous drug. A list of narcotics and substances regulated by federal law is found on the Drug Enforcement Administration website. A driver cannot use the defense that he or she is legally entitled to use a controlled substance.
The many gray areas in drugged driving enforcement in Texas make it a ripe area for confusion and abuse.
See our DWI and DUI resources here. If you need to talk to an experienced Fort Worth criminal defense lawyer, call The Medlin Law Firm at (682) 204-4066.