Supreme Court Hears Appeal of Texas Death Row Inmate Who Claimed Racism at Trial
Duane Buck, a Texas inmate who was sentenced to the death penalty suffered from issues of mental incapacity. But when his case came before the U.S. Supreme Court, the issue of racism was the dominant one.
During a hearing in October, the Supreme Court justices indicated they would side with Buck who argued improper testimony about his race at his trial resulted in his death sentence.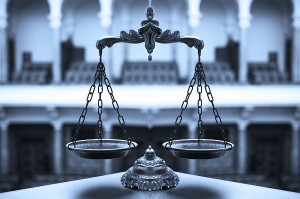 A report on CBS News stated Buck's case united liberals and conservatives on the U.S. Supreme Court. That's no mean feat in a court that often divides on political lines. The main issue appeared to be whether Buck's sentence should be thrown out altogether or a lower court could decide whether the death penalty should stand.
Buck was convicted and sentenced to death over the murders of his ex-girlfriend and her friend. The case became highly controversial after his attorney called an expert witness who testified that Buck was more likely to be a dangerous reoffender in the future because he's black. The expert was a psychologist named Walter Quijano.
In criminal trials in Texas, jurors are asked to consider the "special issue" of whether a defendant is a future re-offending risk. A felon must to pose a future danger before he or she receives the death penalty. This issue makes the expert comments about Buck's race highly relevant.
Justice Samuel Alito said what occurred at the death penalty hearing was "indefensible." The other six justices at the nation's highest court were on the same page, according to CBS.
After Buck's conviction and death sentence were confirmed on direct appeal, he attempted to report an unlawful imprisonment. He appealed his sentence to the Fifth Circuit Court of Appeals after a Texas court denied his third state habeas corpus petition as well as a Certificate of Appealability (COA).
Buck's case raised disturbing questions about racism in Texas' legal system. Mark White, a Governor of Texas about 40 years ago, wrote an article in Time magazine in which he claimed the whole American justice system is "infected" by racism.
Justice should be color blind. However, we routinely see evidence of racism in the criminal justice system from arrest to conviction.
At the Medlin Law Firm we are dedicated to helping the accused. We are well aware of how the criminal justice system in Texas and elsewhere has been tainted by racism. Call us for a free consultation today at (682) 204-4066.