Hate Crimes Go Underreported in Texas
Hate crimes hit the news headlines in the days and weeks after November's presidential elections.
Texas has had a hate crime law since 2001. Notwithstanding the fact the legislation has been around for more than 15 years, hate crimes are rarely brought in Texas.
An article in Houston Public Media referred to a horrific crime that acted as a catalyst to the bill.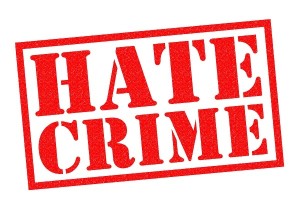 In 1998, a 49-year-old African American man called James Byrd Jr., was kidnapped by three white men in Jasper, Texas.
John William King, Lawrence Russell Brewer, and Shawn Allen Berry chained Byrd to their pick-up truck and dragged him along three miles, killing him. It was a crime that led to the passage of the 2001 law as well as the federal hate crimes statute. The legislation raises the sentence if a defendant is convicted of a hate crime.
For instance, an aggravated assault, normally a second-degree felony, gets increased to a first-degree offense if it's a hate crime.
However, there are clear evidential issues. While DNA or other evidence can link a perpetrator to a crime, it can be more difficult to prove an offense is a hate crime.
The prosecution has to prove that a victim was targeted due to a factor such as their color, race, gender or sexuality.
Another classification may be added this year when a bill to make crimes against police officers hate crimes in Texas will be considered by the state legislature.
The Southern Poverty Law Center claims hate crimes are being underreported in the state. In 2015, Houston reported 27 hate crimes. It's far short other large U.S. cities like Los Angeles, New York and Phoenix, which reported hundreds.
Harris County has brought hate crimes charges in just six cases under the Texas hate crimes act since 2001. Often these charges are subject to plea deals.
During the 2016 election, there were many reports of hate crimes surging. The New York Times reported on how hate crimes against Muslims rose by six percent.
If you have been charged with a hate crime in Fort Worth or the surrounding area, it's vital to get experienced legal representation. Call our defense lawyer at (682) 204-4066.