Four Ways a DWI Case Can Be Concluded in Texas
When a DWI case is brought in Texas, there are four possible ways it can be concluded.
These cases are often different from other criminal matters. Many people who are charged with DWI have no prior criminal record. At the Medlin Law Firm, we have been helping people charged with DWIs for years. We are committed to vigorously defending you against charges that could damage your future prospects.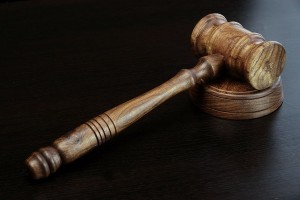 Here are four possible scenarios in your Texas DWI case.
1 The Case is Dismissed
It's rare for a DWI case to be dismissed in Texas. However, in some cases, police officers may incorrectly collect evidence at the scene. They may improperly carry out a breath or blood test or make another mistake. You should be cautious about hiring a defense attorney who assures you your case will be dismissed.
2 Reduction
In cases where the case against a DWI suspect is flimsy, a prosecutor may conclude he or she can't win the case. You may be offered to plead to a "non-DWI" case. Although you will still end up with a criminal record, it's better than being convicted of a DWI which has more severe penalties and stigma. This scenario is also unusual. Reductions are not available in all counties in Texas.
3 A Plea Bargain
A plea bargain may be reached if you agree to waive your right to a jury trial. Your punishment will be lighter in a plea bargain than if you are convicted in a trial, although the conviction will go on your record. A criminal defense attorney with years of experience in DWIs is invaluable in the plea bargain process.
4 Trial
If your DWI case goes all of the way to trial, you could be acquitted if you plead not guilty. The prosecution must prove beyond all reasonable doubt that you committed the crime. While breath and blood test evidence mean it can be more difficult to secure an acquittal in a DWI case than in a homicide or a rape, an experienced DWI defense attorney may find holes in the case against you.
Anyone accused of a crime in the United States has a right to a jury trial. We assess each case differently. If the evidence is stacked against you, a plea bargain might make more sense than taking a case to a jury trial where you could receive a stiffer sentence. However, if the prosecution case is weak, it may make sense to get your case before a jury.
An experienced Texas DWI/DUI defense attorney is the best person to steer you on what approach to take. Contact the Medlin Law Firm here.