Four of the Biggest Mistakes Texas DWI Defendants Make
Being arrested for a DWI is often a traumatic experience. Drivers feel the system is weighted against them if they have failed a breath or a blood test and there is no alternative than to admit to the offense.
Although dismissals are rare in DWI cases, you should not adopt a negative mindset from the outset. It's a mistake to think you can get it over with as quickly as possible and get on with your life.
These tips are not intended to constitute legal advice. Here are four of the biggest mistakes DWI defendants make in Texas.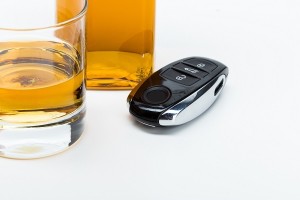 1 Just Pleading Guilty and Hoping to Move On
It seldom helps you to admit to your crime from the outset. In a recent article, we explained how many people treat a DWI like a speeding ticket. They think they can just get it behind them and get on with their life. Nothing could be further from the truth.
You may not be aware of the full costs of a DWI both to your life and your prospects. You may be unfamiliar with some of the ongoing costs like having to pay driver surcharges.
Rushing to plead guilty can let a police officer off the hook if there has been a mistake that could help you get your case dismissed.
2 Saying Too Much at the Time of Your Arrest
It's usually a mistake to volunteer too much information when you are arrested for a DWI. The Miranda warning states you have the right to stay silent but anything you say can be used against you. If you make admissions of fault or guilt, they will be used. Police officers are trained to get information out of defendants. Tell the officers they should talk to your Tarrant County criminal defense lawyer and hire an attorney as soon as possible.
3 Believing Breath Tests are Accurate
There are many discrepancies concerning breath tests. A police officer may be using out-of-date equipment or using it incorrectly. Police have a legal obligation to keep maintenance records and use a testing agency to prove they are working. In some cases, police departments fail to follow these protocols.
4 Failing to Request An Administrative Hearing to Keep your Driver's License
It's important to request an Administrative License Revocation Hearing. It can have an impact on your case and be the difference between keeping or losing your drivers' license.  You have to act quickly.  Make sure you request one within 15 days of your arrest, but not sooner than five days.
It's also a mistake to fail to hire an attorney. An experienced Texas DWI lawyer can make or break your case. It's important to hire a lawyer as soon as possible. He can be helping you fight your case from the outset. Any delay in hiring a lawyer can be serious. If you retain a lawyer in time, your advocate can help you prepare your case for the Administrative License Revocation Hearing. Time is not on your side if you are facing a DWI charge.
Read more about the need for powerful DWI representation. Please call us at (682) 204-4066.