Exoneration Review Commission Wants Texas Policy to Record Interrogations.
The Timothy Cole Exoneration Review Commission was set up to help prevent miscarriages of justice, a major problem in Texas in past decades.
The commission concluded its work at the end of 2016 with a far-reaching criminal justice report.
One of its most important recommendations was for investigators and justice agencies in Texas to record the interrogations of defendants.
The recommendation is intended to prevent confessions being coerced from defendants and police using improper procedures like physical intimidation.
The commission recommended that the Texas legislature required either audio or audiovisual electronic recording of interrogations by police and other law enforcement agencies when they are investigating all felony cases.
Recording should start when a suspect enters the interrogation room, the commission recommended. This is an important recommendation because we don't know what a police officer might say to a suspect before recording starts and it may impact the subsequent interview.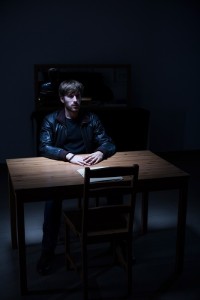 The commission called for compliance with new recording requirements The admission of an unrecorded statement should be allowed only if a judge finds there was a good cause for the failure of an interrogation to be recorded.
The commission sought a legal presumption in the courts that an unrecorded statement is inadmissible as evidence unless a judge finds the exception applies.
The commission noted the only recommendation of the 2010 Timothy Cole Advisory Panel (TCAP) that was not subsequently implemented related to the recording of interrogations.
The report concluded false confessions are a significant factor in wrongful convictions. In some of these cases, police officers may have put undue and unfair pressure on defendants during interrogations. The report stated:
"In cases where false confessions have resulted in wrongful convictions, electronic recording of the interrogation process can assist all interested parties in determining whether or not the interrogation was carried out in an appropriate manner and if it resulted in an accurate statement."
The Texas Code of Criminal Procedure allows written statements of an interrogation to be presented as evidence as long as it contains a statutory warning listed in Article 38.22.
Oral and sign language statements can be recorded in certain situations. But audio or video evidence is only required for a "statement," as opposed to a custodial interrogation.
Texas has a long history of wrongful convictions. We noted some high-profile exonerations in 2016.
Procedural safeguards like making the recording of interrogations mandatory, would help prevent false confessions or at least make it easier to monitor the behavior of law enforcement agencies.
At the Medlin Law Firm, we provide a vigorous representation for defendants in the Fort Worth area. Please contact us at (682) 204-4066.