Electronic System Would Track Sex Crime Evidence Under Texas Bill
A bill that would create a statewide electronic tracking system for forensic evidence gathered in sex offense cases across Texas has received preliminary approval from the Texas House.
The proposal was put forward by Austin Democratic Rep. Donna Howard. It entails an online system that would make cases easier to track once physical evidence has been collected. The proposal is likely to cost about $1.5 million during Texas' 2018-2019 budget cycle.
The massive backlog of rape kit testing in Texas was the catalyst for the bill. Howard said he came up with the idea because an assault victim told her she was frustrated at the lack of progress in her case after evidence was collected.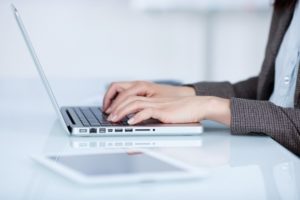 A report on KHOU noted the House tentatively passed the bill in April. Howard says tracking the kits will be similar to the way a package is tracked. She said:
"The tracking system is a way to make sure that we keep up with that forensic evidence, make sure it gets to where it needs to go in a timely fashion and that should help, for one thing, the backlog, but also allow survivors to access codes so they can know where their forensic evidence is in that process."
Many other U.S. states and the City of Houston have similar tracking systems in place for rape kits.
Tracking of Sex Crimes Evidence Might Help Rape Kit Backlog
Recently, The Texas Tribune reported thousands of rape kits in Texas are still untested. This leaves sexual assault victims and police uncertain about evidence.
Victoria Neave, a Democrat from Dallas was behind a proposal to ask Texans to make donations to pay for rape kit testing
Goodman Holiday on behalf of the Austin Justice Coalition said the crowdsourcing idea felt like raising money for a bake sale.
The time and cost required to analyze the rape kits remains a problem.  Rape kits can cost $500 to $2000 each to analyze, according to Neave.
Criminal justice experts, forensic analysts and other advocates say testing the rape kits is crucial to solving sexual assault cases.
The evidence is also necessary to identify serial rapists and to exonerate defendants wrongly convicted of sex crimes.
Crimes like rape have some of the highest levels of wrongful convictions. Find out more about assault convictions on our website or call us today for a free consultation.