Charges of DWI and Child Endangerment in Texas
Last summer, a 51-year-old man who was arrested for allegedly driving while intoxicated in Jarrell, Texas, was charged with child endangerment in Pflugerville eight days later. Police said he had a child in the front seat of his vehicle while he was drunk.
Police received a phone call from someone at a convenience store stating that a "possibly drunk" man had purchased alcohol and was now sitting in the driver seat of a vehicle and appeared to be passing out, news channels reported.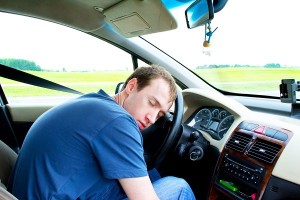 When a police officer arrived, he tapped on the window to wake up Leonardo Jr. Morales. The report said the man was sitting next to a young child. The 4-year-old child was not restrained in the automobile and was said to be playing with the ignition key to the vehicle when the officer arrived.
The report by KVUE stated when the driver woke up the officer asked him to show his driver's license. He handed over his military identification card. The police officer later discovered that Morales was arrested for an alleged DWI in Jarrell, where his driver's license had been seized.
Child endangerment can include a number of acts. The crime carries very serious potential penalties.
Under Texas law, child endangerment is defined as "any act that exposes a child under the age of 15 to the imminent risk of death, bodily harm or physical or mental impairment."
The act of endangerment may be reckless or intentional. It can also be considered criminally negligent behavior carried out by an act of omission.
Acts of child endangerment in Texas include.
Leaving a child unattended in a car;
Driving drunk with a child in an automobile;
Hiring a known sex offender to look after a child;
Serving alcohol of giving drugs to a child;
Unreasonable punishment that leads to bodily injury;
Leaving a child home alone or in the care of another child;
Failure to report child abuse;
Leaving a child with access to guns or other dangers.
In Texas, being charged with a DWI has serious consequences for the driver.
If you are driving drunk with a minor or a child passenger in your car, you can face very serious repercussions. Driving while intoxicated when you have child under 15 in your vehicle is a state jail felony. You can receive 180 days to two years in a state jail and/or a fine of up to $10,000.
If you commit a child endangerment offense of this nature, the Texas Department of Family and Protective Services could end up removing the child from your custody.
If you have been charged with a DWI with a child in your car, it's very important that you obtain experienced legal representation. Our Texas DWI attorney can mount a vigorous defense on your behalf.