Lawyer – Explains How It's Possible To Dismiss DWIs
Definition Of DWI
DWI stands for driving while intoxicated. To be convicted of DWI, you must either have a blood alcohol level of 0.08 or higher or have obviously impaired driving. This latter definition is what can result in someone being arrested for DWI while being high on drugs even though their BAC is 0.0.
Differences Between DUI & DWI Offenses
Texas only convicts adults over 21 of DWI. Minors (those under 21) are convicted of DUI. The punishment for DWI is much harsher, as well. This is because minors are given more leniency and because minors can be convicted at a far lower threshold than the 0.08 BAC used to determine when you are too drunk to drive.
Driving while impaired can also be due to factors other than alcohol. If you took so much cold medicine that you're not thinking clearly, then you could be convicted of DWI if you're over 21. You can be arrested if your judgment is impaired due to the use of antidepressants or sleeping pills. In theory, you could be hit with the same penalty if you're so sleepy that you're a danger on the road.
However, it doesn't matter whether you're facing a DUI or DWI conviction. You don't want either of these three-letter acronyms and the associated your criminal record.
Consequences of a DWI Conviction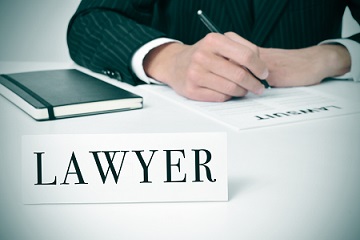 Texas penal code Section 49.04 outlines the potential consequences of a DWI arrest and conviction. A first-time conviction of DWI is a class B misdemeanor. That alone can result in a fine of up to 2000 dollars and up to six months in prison.
If you're convicted of DWI, you will lose your driver's license. It is automatically suspended you're your arrest. However, an arrest doesn't necessarily mean you lose the license for good. The state of Texas gives you 15 days to appeal to an administrative board to keep your license. Depending on the situation, you could lose it for up to a year. Once you get it back, you'll have to pay a fee of one to two thousand dollars for up to three years to retain it. That is aside from the increased auto insurance rates you'll pay. The court can give you the option to install an ignition interlock device instead of suspending your driver's license. This is only an option for some first-time offenders. The device is installed and maintained at your expense.
A first-time DWI comes with a minimum three days in the local jail, though the sentence can be as long as 180 days. The courts can also order you to complete 24 to 100 hours of community service, especially in lieu of jail time.
If you are found guilty of a first-time DWI offense, this is a class B misdemeanor, whereas a felony costs you the ability to own guns. But Texas wants to discourage drunk driving. This is why your current firearms license will be suspended when you're under arrest and investigation. If convicted, your firearms license will be revoked. And you'll have to wait five years to apply for a new firearm license.
There are many penalties that are at the judge's discretion. While a 19 year old convicted of DUI is sent to mandatory drug and alcohol awareness classes, this is just one option judges have in DWI cases. They could also order someone to attend drug and alcohol counseling. That is more likely for first-time offenders.
Facts That Lead to Greater Penalties for a Drunk Driver
The penalties for DWI are leveled up if your blood alcohol content is 0.15. For example, a first-time DWI offender with a BAC of over 0.15 must have an ignition interlock device installed if they want to drive again, even if it is after their driver's license has been suspended.
Drunk driving with a child under the age of 15 will result in additional charges such as child endangerment. That will result in a visit by Child Protective Services. It can also result in felony charges.
Repeat offenders face greater penalties, whether or not they are convicted of a felony. For example, a second DWI offender must have an ignition interlock device installed to get their driving privileges back. In contrast, a first-time offender can ask for an interlock device so they don't lose their driving privileges at all. A second offense is a class A misdemeanor. That by itself can result in a year in prison and a fine of up to 4000 dollars. A second DWI within five years results in up to a year in prison, loss of your driver's license for a full year, and a fine of up to four thousand dollars.
A third DWI will result in a felony called a felony DUI. It is a felony with all of the attendant burdens. You'll have to check the box on job applications that say you have a felony. It can result in a jail sentence of up to two years, and that is typically at a state prison, not the local jail. You could be ordered to perform 160 to 600 hours of community service. You can be hit with a fine of up to two thousand dollars. Once you get out of prison, your driver's license could be suspended for six months to two years. When you get your driving privileges back, you'll have to pay the same annual fees as a second-time offender and sky-high auto insurance rates. A third DUI within five years will result in a prison sentence of two to ten years, fine of up to 10,000 dollars, and losing your driver's license for a year.
A second drug or alcohol offense within ten years will result in being classified as chemically dependent. Then you will be unable to obtain a firearms license, and any current firearms license like a CHL permit will be revoked.
If your drunk driving causes serious harm or death to another, you can be charged with additional crimes. For example, you could be charged with vehicular manslaughter or intoxication manslaughter. This can result in a prison sentence of two to twenty years because it is a felony in the second degree. You could also be ordered to pay a fine of up to ten thousand dollars. These are the penalties for any and all manslaughter charges in Texas. Once you get out, you could be forced to complete up to 800 hours of community service.
What if you only caused serious bodily injury like multiple broken bones? Texas can prosecute you for intoxication assault. That is a third-degree felony. You could get anywhere from two to ten years in prison, up to 60 hours of mandatory community service, and a fine of up to ten thousand dollars. Furthermore, you'll owe restitution for the damages you caused. This includes the cost of repairing their vehicle as well as their medical bills.
Rules Are Not Different For Commercial Drivers

You can face stiffer penalties if you're caught driving a commercial vehicle drunk than if you were driving your own car. For example, a commercial driver is considered legally drunk if their blood alcohol level is 0.04, half the level that could lead to a conviction if you were driving your own vehicle.
If you're convicted of a DWI in Texas, you are no longer eligible for a commercial driver's license or CDL. You'll lose it for a full year. The only exception is if you're transporting hazardous materials at the time. Then you lose the CDL for three years. If you commit a second DUI while driving any vehicle, you're disqualified from a commercial driver's license for life.
In The Event You Drank Too Much Alcohol
This excuse for drunk driving doesn't go as far as you'd think. Texas Dram Shop laws are intended to hold bars responsible if they knowingly serve alcohol to people who are a clear danger to themselves. That is why bars go to great lengths to encourage people to call a cab or arrange a ride home if they're drunk. These same laws make the bars liable for any drunk driving accidents caused by minors they served, but that is only true if they knowingly gave the minor a drink. The bar has less liability if the 19-year-old had an ID that said they were 21 when asking for a couple of beers.
Possibilities Of Fighting DWI Charges
There are quite a few things that can cause breathalyzers to read incorrectly. Use of mouth sprays and mouthwashes within 20 minutes that contain alcohol can cause it to read high. Note that this can include inhalers, so an asthmatic needing a few puffs to breathe after an accident could be incorrectly flagged as a drunk driver. One defense, in this case, is to ask for a blood alcohol test to prove you don't have alcohol in your system. Taking a field sobriety test can result in false DWI charges, too, if you have certain neurological conditions. Yet this is hard to prove unless you have a good DWI attorney.
Tests that are done incorrectly or on machines that are not calibrated may read incorrectly. Blood and urine tests can prove that you had little to no alcohol in your system. On the other hand, refusing to be tested at all results in an automatic driver's license suspension.
Note that you can always fight DWI charges by hiring a defense attorney, though that is harder if you've already pleaded guilty.
DWI Charge – Call For A free Evaluation
(682) 204-4066 We cannot receive pictures via text so please send those via email or hand deliver to our office.
(682) 204-4066 No podemos recibir imágenes por mensaje de texto, así que envíelas por correo electrónico o entréguelas personalmente en nuestra oficina.