Speeding and Weaving through Traffic – Found Not Guilty by Jury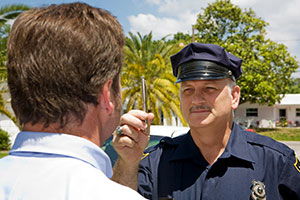 Our client was leaving The Gaylord Texan Resort after his date on Valentine's day and was pulled over by Grapevine Police Department for weaving in and out of traffic at a high rate of speed in a Porsche. Grapevine police officers ran our client's criminal background and saw his prior DWI conviction. Our client was asked if he had been drinking and he said "no." The police officers stated that they smelled the odor of alcohol. Our client was ordered out of the vehicle and asked to perform field sobriety tests. Our client was not willing to cooperate with the officers and even tried to film them with his iPhone. This angered the police officers. Our client then decided to cooperate and partially performed a few field sobriety tests and failed both of them. He was then arrested and charged with Driving While Intoxicated-Misdemeanor Repetition (DWI 2nd). Our client was adamant he was innocent and our attorney went to trial to fight for him! After a two-day trial in Tarrant County, Texas, our attorney was able to convince the jury that weaving and speeding is not a sign of intoxication. The Jury found him Not Guilty of Driving While Intoxicated-Misdemeanor Repetition!
The following two tabs change content below.

Dean is always mindful that for the person accused it's likely the biggest looming issue in that person's life. The Medlin Law Firm recruited Dean due to his courtroom ability and numerous not-guilty verdicts.