Driving While Intoxicated with Car Accident, Grapevine TX – Found Not Guilty by Jury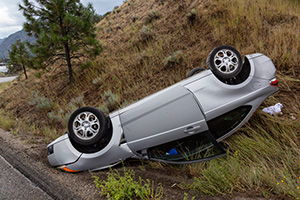 Our client flipped his vehicle on the highway coming from Grapevine, Texas. Officers arrived at the scene and required our client to perform field sobriety tests in front of his flipped over vehicle to make sure the accident was visible to any potential jurors in the dashcam video. Our client admitted to the Grapevine police department that he had consumed alcohol before driving. We went through jury selection three different times to ensure we had the best six jurors for our client's case. During trial we were able to point out flaws in the police officer's investigation and holes in the prosecution's case. After a brief deliberation, the jury came back with a not guilty verdict!
The following two tabs change content below.

Matt is dedicated to helping people. He understands, that for many people, being arrested is a very trying time. Matt prides himself on his communication with clients and attention to their needs as the case proceeds. With Matt, a client is not a number. A client is not forgotten. Matt enjoys being the voice of hope and peace for folks in a difficult time.