Driving While Intoxicated with a .11 breath test – Found Not Guilty by Jury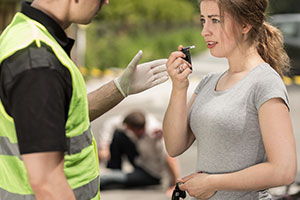 Our client came in contact with Keller Police Officers at a party. The police officers watched her drive away and then later pulled her over for suspension of underage drinking. Officers quickly turned the detention into a DWI investigation. Our client failed all three field sobriety tests. During trial, the Police Officers admitted on the stand that if it wasn't for the .11 breath test, they would have only given our client a Driving Under the Influence (DUI) ticket. Our attorney emphasized issues with the breath test machine and was able to convince the jury that the .11 breath test sample was inaccurate. On the second day of trial, the Jury found our client Not Guilty of Driving While Intoxicated.
The following two tabs change content below.

Dean is always mindful that for the person accused it's likely the biggest looming issue in that person's life. The Medlin Law Firm recruited Dean due to his courtroom ability and numerous not-guilty verdicts.