.14 Breath Test/Alcohol Concentration – Found Not Guilty by Jury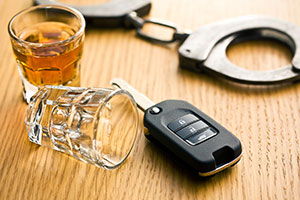 Fort Worth police department pulled our client over for driving the wrong way down a one-way street. The officers asked her if she had been drinking and our client admitted to a few beers and a few shots. This initiated the investigation of Driving While Intoxicated (DWI). Our client failed all 3 field sobriety tests and was then arrested and charged with Driving While Intoxicated (DWI). At the police station, our client cooperated and agreed to take a breathalyzer test. She blew a .146 and .147 (which is almost double the legal limit). During a two-day trial in Tarrant County, Texas, our attorney argued that the results of the breath test were unreliable and that the roadside tests were easy to fail. The Jury found our client Not Guilty of Driving While Intoxicated!
The following two tabs change content below.

Dean is always mindful that for the person accused it's likely the biggest looming issue in that person's life. The Medlin Law Firm recruited Dean due to his courtroom ability and numerous not-guilty verdicts.