.14 blood sample – Found Not Guilty by Jury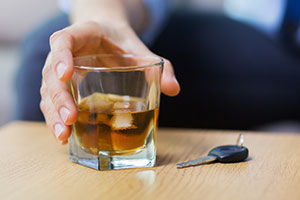 Our client was seen by Crowley Police Officers leaving a bar and subsequently weaving between his lane of traffic. Our client was pulled over for failing to maintain a single lane. He admitted to having 5 alcoholic beverages. Once ordered out of the vehicle, our client performed 3 roadside field sobriety tests; failing two of them and passing one. He was then arrested and charged with Driving While Intoxicated (DWI). Our client consented to having his blood drawn. His test came back as a .14 blood alcohol concentration (BAC). During cross examination of the State's chief forensic toxicologist, our attorney was proficient in eliciting testimony that the client's blood alcohol level was below the legal limit of .08 at the time of driving his vehicle. After a three-day trial, the Jury came back with a Not Guilty verdict!
The following two tabs change content below.

Dean is always mindful that for the person accused it's likely the biggest looming issue in that person's life. The Medlin Law Firm recruited Dean due to his courtroom ability and numerous not-guilty verdicts.